Overview of RF Body Contouring
Diet and exercise alone cannot target specific areas of fat on your body or tighten skin that is starting to lose elasticity. While they do help you lose weight overall and improve your health and fitness, they simply will not target exact parts of the body. Krch AESTHETIC MEDICINE in Phoenix, AZ has the solution you are looking for. Dr. Ryan Krch N.M.D. uses the Venus Versa RF (radiofrequency) body contouring technology. With RF heat and pulsed electromagnetic fields (PEMP), this technology can tighten skin, smooth cellulite, temporarily reduce fat cells below the skin, and improve the appearance of fine facial lines and wrinkles. Plus, this treatment induces your body to naturally produce more of its own collagen to reduce or slow the signs of aging. Dr. Ryan can customize your procedure with the Venus Versa technology to areas such as the abdomen, legs, buttocks, arms, jawline, neck, and chest. Set up a consultation at Krch AESTHETIC MEDICINE to find out if our nonsurgical body contouring procedures are right for you.
Best Candidates for RF Body Contouring
Ideal candidates for nonsurgical RF body contouring are those seeking a solution for small to medium pockets of fat that won't budge but who don't want surgery. Those who are starting to lose skin elasticity or have fine lines or wrinkles are also great candidates. Please note that several existing issues could prevent you from being an RF body contouring candidate:
Current treatments for cancer, untreated thyroid disorder, infection, active inflammation, varicose veins, or any heat-induced degenerative neurological disease
Skin-related autoimmune disease (for example, lupus)
A history of cancer
Internal pacemakers or defibrillators, metal or silicone implants, or silicone injections in the treatment area
Pregnant or current breastfeeding
Current infertility treatments
This procedure is not meant for those who need to lose more than those last stubborn five or ten pounds. To be considered a great candidate, you'll need to already be health conscious and maintaining a weight close to your goal. This procedure can tighten slightly loosened skin above your treatment areas, but it is not suitable for large areas of loose skin such as after losing a great deal of weight.
Procedure Techniques for RF Body Contouring
Your skin needs to be clean before we begin to apply the treatment, so please be sure not to wear makeup, creams, lotions, or jewelry to your RF body contouring appointment. At Krch AESTHETIC MEDICINE, we use the Venus Versa technology for nonsurgical body contouring. Depending on the size and placement of your target areas, Dr. Ryan will choose a specific applicator to be gently passed over these areas, safely delivering warm RF energy directly to these spots. You will feel no discomfort, though the warmth from the RF may cause your skin to be a little pink for a few hours. You may even relax enough to fall asleep during your sessions. Your Venus Versa body contouring session should take about 30 minutes, which means it is usually possible to do during your lunch hour. Once your session is complete, you can leave our office and go about your day as usual, including applying makeup, lotions, and sunscreen to your skin.
What to Expect from RF Body Contouring
You will likely need 6 – 8 treatments before you can see a difference in your skin, and these sessions should be repeated once a week. Your end results should last for 3 – 4 months, and many patients have reported noticing tighter abdomens, buttocks, and thighs, a more sculpted neck and jawline, and firmer skin tone around the eyes. Be sure to schedule maintenance sessions to keep the results you are aiming for. Please ask Dr. Ryan if you have any questions or concerns about our RF body contouring procedures, including how our devices work, any risks and benefits, and the best options for your goals.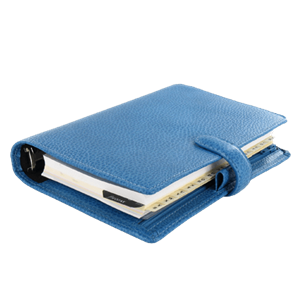 Plan Your Procedure
Average Cost

$1,190

-

$4,000

Recovery Time

None

Average Procedure Time

30 – 40 Minutes

Post-op Follow-up

1 Week

Procedure Recovery Location

Outpatient
Contact Us
Frequently Asked Questions for RF Body Contouring
How much does RF body contouring cost?
The cost for RF body contouring procedures will depend on the number of areas you are treating, as well as how many treatments you need. Dr. Ryan will develop a customized body contouring procedure plan during your consultation to work with your desires and budget. We can also talk about payment options with you at that time.
How does RF body contouring work?
The Venus Versa™ technology combines radiofrequency (RF) with pulsed electromagnetic fields (PEMF). When the applicators are passed over your target zones, the RF is able to heat your body tissue at multiple depths, reducing the size of fat cells. The PEMF works deep within the tissue to help your body produce more of its own collagen.
What is collagen?
Collagen helps maintain your skin's hydration, elasticity, and firmness. Your body naturally produces this protein-based tissue, but the natural aging process slows down its supply and production of collagen. This is why as we age we experience looser, thinner, and less elastic skin. RF body contouring stimulates the production of collagen, helping your skin to eventually become firmer.
Is there truly no downtime?
You will not experience any downtime after your RF body contouring sessions. Not only are the sessions quick (about 30 minutes) and comfortable, you will be able to leave immediately to go about your normal day. You may notice that your treated areas feel a bit warm or look pink; however, this only lasts a few hours.
What is RF body contouring best for?
RF body contouring is intended to help healthy, fairly active men and women reach more ideal versions of their figures. It can help reduce small pockets of stubborn fat that your regular fitness routine and diet simply can't budge. It can also help firm up areas of skin that are loose or slightly sagging due to aging or genetics. If you have large amounts of loose skin, Dr. Ryan can refer you to a plastic surgeon.
Related Procedures
The Venus Versa nonsurgical body sculpting procedures done by Dr. Ryan are customized to your body to bring out your best silhouette, by targeting both large and small problem areas. Please call today to schedule your consultation in our Phoenix, AZ office to start your journey to a new you.