Long-term hair removal is one of the most common cosmetic services in the United States. It is a convenient way to rid your face and body of unwanted hair without having to shave, tweeze, or use depilatories. Dr. Ryan Krch N.M.D. performs laser hair removal using Venus Versa IPL (intense pulsed light) therapy. This treatment usually leaves the skin looking and feeling smoother and provides great, lasting results compared to other hair removal methods. At Krch AESTHETIC MEDICINE in Phoenix, AZ, Dr. Ryan performs effective and safe IPL hair removal treatments for both women and men in commonly desired areas like the back, legs, arms, face, chest, and intimate areas.
Ideal Candidates for Laser Hair Removal
Hair removal with IPL is a gentle treatment that is helpful for most people. At your consultation, you will discuss your needs, concerns, and goals to help determine if you are a good candidate for the procedure. Ideal patients for IPL laser hair removal:
Have unwanted facial or body hair
Are tired of other techniques for hair removal (shaving, waxing, depilatory creams, bleaching)
Have light skin and dark hair
Are in overall good health
Laser Hair Removal Procedure Technique
At your procedure, you will relax in one of our treatment rooms as the chosen areas of your skin are cleaned to remove dirt, oil, and creams. During IPL hair removal, a technician will smooth out the skin to provide a direct path between the hair follicle root and the IPL applicator. The energy from the intense pulsed light will target and destroy the hair follicle, which prevents it from growing back. Typically, you will need 3 – 5 sessions over a period of 3 – 4 weeks to get your optimal results. Your sessions will be spaced out in order to allow the treated areas time to recover. This also allows time for hair follicles that were in the dormant phase of growth to change to the active growth phase so they can be treated. The revolutionary Venus Versa IPL technology we use at Krch AESTHETIC MEDICINE is able to target the hair follicle alone, which preserves the skin in the treated area.
What to Expect from Laser Hair Removal
While this procedure is relatively gentle in nature, your skin may feel like it has a mild sunburn during the session. After your treatment, you will be free to resume your daily activities, but you should refrain from strenuous activity or extended time outdoors for a period of 24 hours to let the treated areas heal. When you get home after your treatment, we recommend anti-inflammatory creams or cold packs to minimize any discomfort.
Frequently Asked Questions for Laser Hair Removal
How much does IPL laser hair removal cost?
IPL laser hair removal treatment costs differ according to how much of the body is being addressed and how many sessions you will need. Although IPL laser hair removal is more expensive than other types of hair removal, it is the most effective overall. When we talk to our patients about cost, we like to remind them of the expenses associated with frequent waxing, which can be significant when done for years. At your consultation, we will customize your treatment plan, including the number of sessions we recommend, as well as pricing options.
How effective is laser hair removal?
Most men and women receive smooth results that last for years. Others experience less permanent results — sometimes, hair growth can happen in areas the IPL technology did missed. Laser hair removal is considered a legitimate and safe solution for hair removal, and most patients' targeted hair is gone after their treatment plan has finished, leaving a smooth result. If you find any new hair growth, you can schedule additional laser hair removal treatments.
Why are multiple laser hair removal sessions needed?
Because each hair follicle grows in different stages, multiple treatment sessions are necessary to target each hair and follicle during its growing phase. While some hair may be in a growing phase, others will be dormant. If a follicle is dormant, it is harder for the IPL applicator to find. Scheduling your sessions over multiple weeks helps remove each follicle for optimal results. Shaving does not affect your follicles, so shaving the hairs that grow between sessions is fine.
Does laser hair removal hurt?
IPL laser hair removal is considered a painless procedure by most patients, though it's possible to feel some very minor discomfort. We apply a numbing serum to the skin being treated before the session. Some patients report a tiny sting when the hair follicle is removed. IPL laser hair removal is typically considered much more comfortable than waxing.
Which laser is best to remove hair?
While there are many great lasers on the market today, Krch AESTHETIC MEDICINE is proud to offer Venus Versa IPL hair removal for varying hair types. The method we invest in offers excellent results, and we will always update our technologies as newer methods become available. Please ask us about Venus Versa IPL laser hair removal at your consultation with Dr. Ryan.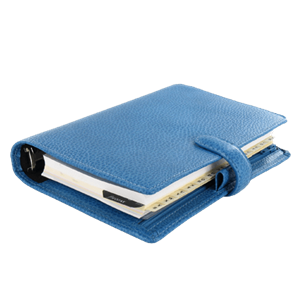 Plan Your Procedure
Average Cost

$270

-

$1,350

Recovery Time

24 – 48 Hours

Average Procedure Time

45 Minutes – 1 Hour

Post-op Follow-up

4 – 8 Weeks

Procedure Recovery Location

Outpatient
Contact Us
Say goodbye to waxing with Laser Hair Removal
If you're tired of wasting time and energy on shaving, waxing, bleaching, and depilating, schedule a consultation to hear more about IPL laser hair removal treatments at Krch AESTHETIC MEDICINE in Phoenix, AZ. Laser hair removal by Dr. Ryan Krch N.M.D. can help you get smoother skin by effectively targeting unwanted hair on the face and body.
Related Procedures