Frequently Asked Questions for Voluma
While hollow cheeks may have been 90s chic, modern ideals call for full cheeks that make you look healthy and youthful. Part of the award-winning Juvéderm family of injectable wrinkle fillers, Voluma is specially designed to add contour and lift to the cheeks for a younger appearance. At his office in Phoenix, AZ, Dr. Ryan Krch N.M.D. performs injections of Voluma to correct sunken cheeks that are flat and hollow due to weight loss, genetics, or age. With results that last up to two years, Juvéderm Voluma is a dermal filler with hyaluronic acid (HA) to help your skin look smoother and feel softer. Schedule a consultation to learn about how Voluma injectable treatments at Krch AESTHETIC MEDICINE can refresh your appearance by increasing fullness and lift.
Voluma Procedure Technique
Voluma is a hyaluronic acid (HA) dermal filler that is best for adding contour and lift to your cheeks. Many patients notice decreased volume of their cheeks as they get older or if they have lost a large amount of weight. Some patients may have been born with thin cheeks and want treatment to plump their face. Women who are pregnant or nursing should not get injectable treatments. Voluma is approved by the Food and Drug Administration (FDA) for patients over the age of 21. You will have a consultation to determine if Voluma is the best choice for you. Based on your needs, goals, and medical history, Dr. Ryan will create a personalized treatment plan.
Once you've had a consultation with Dr. Ryan, your injection may be scheduled for another day or performed the same day, depending on availability. In one of our minor procedures rooms, you will relax while your skin is cleansed before the injections. Dr. Ryan may also apply a numbing cream to make the treatment less painful if desired. For precision, he will mark your face before administering the Voluma injections with a fine needle. After the Voluma has been applied, you may have some swelling and redness, but this typically subsides in a few days.
What to Expect from Voluma
For most patients, the effects of Voluma injections are visible immediately and typically last around two years. It is unusual to experience severe or lasting side effects from Voluma, but if you do have concerns or a reaction, please call Krch AESTHETIC MEDICINE for assistance. The most common side effects are slight redness, irritation, or swelling of the injection site. These symptoms are usually very minor. Ask Dr. Ryan about when to make your next procedure to either increase or extend the results of Voluma.
Lift and contour for cheeks with Voluma
How much does Voluma cost?
Costs for a Voluma treatment can depend on how much product is used to match your aesthetic goals. Since Voluma lasts up to two years, you should focus on selecting a skilled injector and avoid anywhere offering extremely cheap or knock-off injections. Prior to your first injection, we will examine your face and listen to your goals before creating your treatment plan. After this, we can discuss the amount of Voluma that will be needed for your treatment and how much it will cost.
What is hyaluronic acid?
Hyaluronic acid (HA) is a naturally occurring substance that works to bind water to cells. Along with other functions, it can hold moisture and create fullness in the skin. Like other Juvéderm fillers, Voluma's main ingredient is a synthetic version of HA. When Voluma's hyaluronic acid-based formula is injected into your skin, it can restore contour to your cheeks. The HA also helps your skin hold moisture so it's softer and healthier compared to before your treatment.
How long do the results from Voluma last?
With optimal treatments, the results of Voluma can last up to two years. You should be able to see improvements from your treatment right away, which will continue to develop over the next few weeks. You may need several Voluma treatments, especially if you would like to build up large amounts of volume in your cheeks. During your consultation, Dr. Ryan will develop your custom Voluma plan and suggest how often you should schedule treatments to achieve and sustain your goals.
Is there any downtime needed after a Voluma treatment?
Following a Voluma treatment, you can return to your normal activities. However, it is suggested that strenuous activities, like exercise, be avoided for the first 24 hours after your treatment. Dr. Ryan will explain post-treatment instructions to ensure your results last and look great. You may want to apply a cold compress to the injection sites to reduce swelling and bruising. Dr. Ryan may also advise sleeping with your head propped up by a few pillows. You should avoid touching your face to prevent spreading the filler to unwanted areas.
What are the possible side effects of Voluma?
Some patients experience some bruising and swelling at the injection sites for 2 – 4 weeks after their treatment. Other common temporary side effects include tenderness, firmness, bumps, discomfort, and redness. If they appear, injection side effects are usually mild or moderate. If you have any concerns or lasting side effects, or if you develop signs of an infection, contact Krch AESTHETIC MEDICINE.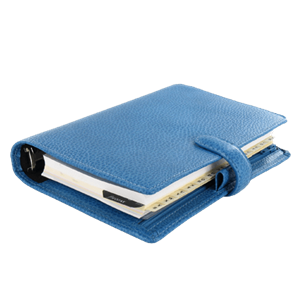 Plan Your Procedure
Average Cost

$500

-

$2,500

Recovery Time

24 Hours

Average Procedure Time

20 – 45 Minutes

Post-op Follow-up

6 Months – 1 Year

Procedure Recovery Location

Outpatient
Contact Us
If you want more volume in the apples of your cheeks or more lift in your mid-face area, learn more about Voluma injectable dermal fillers at Krch AESTHETIC MEDICINE in Phoenix, AZ. Make an appointment to see Dr. Ryan Krch N.M.D. for a skin assessment and a personal plan that may include Voluma injections, other Juvéderm injectable fillers, or laser skin treatments to promote a more youthful appearance.
Related Procedures