About Laser Acne Treatments 
Dr. Ryan Krch N.M.D. has dedicated his career to boosting his patients' self-confidence through reducing cosmetic problems, and he knows that acne can be one of the biggest barriers to that. Our Venus Versa IPL (intense pulsed light) acne laser treatments at Krch AESTHETIC MEDICINE are safe for every skin type and can work on even the most difficult acne. The Venus Versa IPL used by Dr. Ryan is able to treat active acne by both targeting bacteria and reducing the accompanying inflammation that can lead to scar tissue. Our acne laser treatment at Krch AESTHETIC MEDICINE can also be combined with other treatments to drastically reduce pore size and offer an even more glowing complexion afterward.
If oral or topical medications have not worked for your acne in the past, contact Dr. Ryan for an acne and skin analysis consultation. After the initial exam, he can tell you if our laser acne treatment is your best solution.
Ideal Candidates for Laser Acne Treatment
Venus Versa IPL laser acne treatment is an effective solution for men and women suffering from active acne. The ideal candidates are patients with moderate to severe acne that stubbornly has not responded to topical or oral medication. Dr. Ryan will do an initial examination of your skin during your consultation and talk with you about the level and number of IPL treatments that your specific acne will need. If you experience hormone-related acne, talk to Dr. Ryan about whether IPL laser treatment or another option is best for you.
Procedure Technique for Laser Acne Treatment
Dr. Ryan will perform your laser acne treatment in one of our procedure rooms at Krch AESTHETIC MEDICINE. After your skin is prepped, he will provide you with protective eyewear and begin to use the Venus Versa IPL applicator to treat multiple areas in the same session. The IPL applicator will introduce blue light through the layers of your skin to destroy bacteria, as well as red light to target inflammation. IPL laser acne treatments typically last about 20 minutes.
What to Expect from Laser Acne Treatment
Patients experience little to no downtime after IPL laser acne treatment, although some redness and minor irritation may occur. Wearing makeup or other products on your skin should be avoided for at least 24 hours, but you should be able to resume all of your daily activities. Depending on your individual treatment, Dr. Ryan may suggest further sessions. For the best results, most patients receive 3 – 4 sessions spaced out 4 – 6 weeks.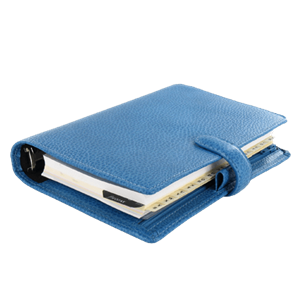 Plan Your Procedure
Average Cost

$900

-

$1,800

Recovery Time

24 Hours

Average Procedure Time

30 – 45 Minutes

Post-op Follow-up

2 Times Per Week

Procedure Recovery Location

Outpatient
Contact Us
Frequently Asked Questions for Laser Acne Treatment
How much does it cost?
Your laser acne treatment costs typically vary according to how many areas you will have treated, as well as how many sessions you will need to reach the results you are looking for. During your initial consultation, Dr. Ryan will talk with you about your treatment plan and your projected costs.
Why do you use Venus Versa IPL?
Venus Versa IPL is unique because it delivers both blue (heating) and red (cooling) light waves deep into your tissue. It also requires much less downtime than other laser treatments. Plus, Venus Versa IPL is safe and effective for mild to severe active acne.
Why do I need more than one session?
Though some patients might only require one treatment, most will need a few sessions to reach their best outcomes. Your personal number of sessions will depend on your acne type and desired results. Dr. Ryan creates an individualized treatment plan for every patient.
Will the treatment hurt?
Most patients report feeling only a very slight discomfort from IPL treatment and that it is well worth the outcome it produces. Dr. Ryan will use a numbing cream or serum on your skin before he begins your session; plus, the Venus Versa has a real-time cooling system to maximize comfort.
What aftercare is required?
After your Venus Versa IPL laser acne treatment, it is very important to avoid excessive sun exposure or tanning for at least 2 weeks. For about 2 days after your session, you should also avoid hot baths, as well as any massaging to your treated areas. Dr. Ryan or his team at Krch AESTHETIC MEDICINE will be able to give you further details at your consultation or after your treatment.
At Krch AESTHETIC MEDICINE, we use powerful IPL laser treatments for difficult acne conditions. Depending on any other existing complexion issues, Dr. Ryan may suggest a combination of IPL with other treatments. Schedule a consultation with Dr. Ryan in Phoenix, AZ to discover all your options for stubborn acne.
Related Procedures