Typically found on the face and legs, spider veins are small, branching blood vessels that are visible through the skin. Caused by many factors like age and genetics, spider veins can be purple, red, and blue, which makes them difficult to hide. Since these veins usually get worse over time and lead to stronger visibility, it's smart to seek treatment when they first appear. To minimize the look of veins on the face and body, Krch AESTHETIC MEDICINE utilizes Venus Versa IPL technology, a noninvasive laser vein removal technique, for Phoenix, AZ women and men. In your private consultation, Dr. Ryan Krch N.M.D. will develop a personalized plan based on your unique needs and goals for your laser vein treatment.
Ideal Candidates for Laser Vein Removal
IPL laser vein removal treatments at Krch AESTHETIC MEDICINE can help the visibility of small- to medium-sized blood vessels that are on the face and body. Popularly known as spider veins, these blood vessels are not usually a medical problem, but they are considered unwanted. Many people avoid certain clothing (like shorts and swimsuits) or use a large amount of cosmetics to try to mask these veins. Laser vein reduction is great for patients who are in good overall health, do not have a history of blood clots, and are not pregnant.
Laser Vein Removal Procedure Technique
Nonsurgical IPL vein reduction treatments are done in our Phoenix, AZ office as an outpatient procedure in about 20 – 40 minutes, depending on the size and number of areas treated. During your procedure, you will lay comfortably in a private treatment room as the affected area is prepared. If requested, a topical anesthetic can be applied before your session to minimize any potential discomfort. The Venus Versa IPL laser is passed over the area so the energy can target the veins through a series of pulses that don't affect the skin. The blood vessel takes in the laser energy, which collapses the wall of the vessel. You will be able to leave our office as soon as you feel comfortable to resume your normal day.
What to Expect from Laser Vein Removal
Following your laser vein removal treatment, you may have swelling, redness, and bruising, but these symptoms should disappear in about 7 – 10 days. For quicker healing, support or compression garments can be worn to increase blood circulation. It's important to avoid prolonged sun exposure, and you should apply sunscreen frequently to areas that have been treated. Many patients see visible improvements quickly, but the timing of results will vary for each patient. At your initial consultation with Dr. Ryan, realistic expectations will be discussed, along with recommendations on how many sessions will be needed to reach your best results. Other spider veins will probably appear over time, so touch-up sessions may be needed every few years.
Frequently Asked Questions for Laser Vein Removal
How much does IPL laser vein removal cost?
Laser vein removal is priced according to the number of veins being treated and the number of sessions needed for the desired results. At your consultation, Dr. Ryan will evaluate the size and location of your veins to customize your treatment process and establish a cost.
Is IPL laser vein removal right for me?
Laser vein removal provides great results with all sizes and types of veins, including spider veins, and is considered the go-to treatment most of the time. Laser vein removal also tends to result in fewer returning veins than some other treatments. Some larger veins, such as varicose veins, show effective reduction with laser removal, but large and bulging veins may require surgery.
Will the vein disappear?
Yes. The Venus Versa IPL laser vein removal technology is able to target the area very accurately. The IPL treats the vein by targeting it with heat and collapsing it. Your body will reabsorb the collapsed vein within 4 – 6 weeks, and it will disappear.
Can I have IPL laser vein removal anywhere on the body?
IPL laser vein removal can be used virtually any place on the body. It can be used for veins on the ankles, face, legs, upper thighs, etc. Venus Versa IPL laser vein removal is very precise, so delicate areas of the body are safe.
Does laser vein removal hurt?
The Venus Versa IPL system has a built-in cooling system to keep the laser from getting too hot and to keep patients comfortable. We will also treat you with a topical numbing anesthetic before your session. You may experience a slight sting or tingling feeling as the IPL is concentrated on the vein, but it is a very mild sensation.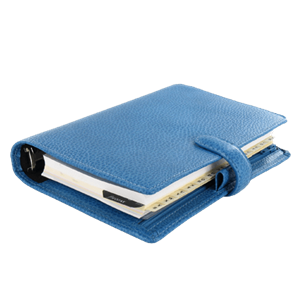 Plan Your Procedure
Average Cost

$600

-

$1,800

Recovery Time

24 Hours

Average Procedure Time

15 – 30 Minutes

Post-op Follow-up

3 – 4 Weeks

Procedure Recovery Location

Outpatient
Contact Us
If you are tired or frustrated with the need to cover spider veins on your body or face with cosmetics, set up a consultation at Krch AESTHETIC MEDICINE in Phoenix, AZ. Dr. Ryan Krch N.M.D. will examine your skin and veins in order to answer any questions you might have. He can then create a treatment plan for you to consider.
Related Procedures