Telangiectasia, also known as spider veins, may be caused by being overweight, aging, genetics, hormonal changes, blood clots, as well as certain medications and medical conditions. Spider veins are a rather common yet pesky condition. Typically resembling themselves as squiggly purple, blue, or red lines, these veins may be easily seen through the skin as they branch out on the face and body. Dr. Ryan Krch N.M.D. offers sclerotherapy to minimize or eliminate the appearance of spider veins on the face or body. A minimally invasive treatment with no recovery time needed, sclerotherapy can help you get a more even skin tone without the appearance of these unwanted and unsightly veins. Schedule a consultation at Krch Med Spa in Phoenix, AZ to learn more about nonsurgical sclerotherapy, as well as the other cosmetic services we offer.
Ideal Candidates for Sclerotherapy
Sclerotherapy is a good option for men and women who are bothered by small to medium blood vessels that are visible through their skin. Generally, these spider veins are most visible on the legs so patients avoid wearing shorts, swimsuits, or other clothing that does not cover their spider veins. Patients getting sclerotherapy must be in good overall health before their procedure to prevent complications. Patients should not be pregnant or have a history of blood clots.
Sclerotherapy Procedure Technique
Sclerotherapy is performed in one of our on-site treatment rooms. Generally, anesthesia is not necessary, however, a topical numbing cream can be applied to help with discomfort. The spider veins being addressed will be marked, and the skin will be cleaned. A fine-gauge needle will be inserted into the vein and the sclerosing solution will be injected. After removing the needle, a bandage may be applied to stop any minor bleeding. This process will be repeated until all treatable spider veins have been treated.
What to Expect from Sclerotherapy
Once you are done with sclerotherapy, you can leave our office to continue all normal activities. You may have some swelling, redness, or bruising in the treated areas, but this will usually fade on its own. Compression garments will be recommended by Dr. Ryan to help your blood circulation after your procedure for faster, better results. It may take some time for the treatment to work, but eventually, the treated spider veins should shrink, become white, and then fade or disappear. You may require two or more sessions to achieve optimal results, but most patients are pleased with the improvements after the first treatment.
Frequently Asked Questions for Sclerotherapy
Sclerotherapy or laser vein treatments?
Both laser vein removal and sclerotherapy are effective for reducing the appearance of spider veins. Sclerotherapy injects a medical-grade liquid solution into the vein to make it shrink and disappear. Laser vein treatments are also effective. They use noninvasive light therapy targeting only the vein. The vein treatment recommended is usually determined by the type and location of your veins. Sclerotherapy is often better for medium to larger spider veins (and some varicose veins) while laser vein removal treatments are preferred for smaller vessels (such as ones in the face).
Can I get sclerotherapy on my hands and face?
During your consultation, Dr. Ryan will look at your areas of concern and examine your veins and determine whether sclerotherapy can be used safely to treat the vein. Sclerotherapy can greatly improve the appearance of spider veins, vascular blemishes, and broken blood vessels on the face and hands. If sclerotherapy is not the right solution, there are other vein removal treatments that can be discussed during your consultation.
How long should I wear compression stockings after sclerotherapy?
The compression garment after sclerotherapy is designed to help your blood circulate so the vein remains closed. Wearing these garments also helps to minimize bruising. Ideally, you should wear the medical compression garment (after the days following your procedure) anytime you are seated for a long time, such as at the office, on long car rides, or on airplanes.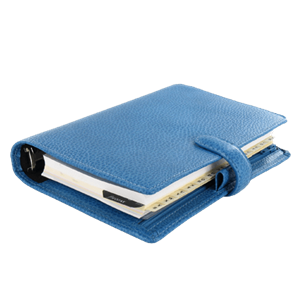 The unattractive spider veins that appear on your face and body can be frustrating as they get bigger over time so learn more about the benefits of sclerotherapy at Krch Med Spa in Phoenix, AZ to fade your problem. Dr. Ryan Krch N.M.D. can create a personalized treatment plan with sclerotherapy and discuss other services that will help you look and feel your best.