Our Phoenix, AZ practice is proud to offer advanced skin rejuvenation treatments for men and women. Tribella skin rejuvenation from Venus Versa is the ultimate combination of noninvasive, nonsurgical skin treatments. Utilizing intense pulsed light (IPL) photorejuvenation, radiofrequency (RF) energy, and nanofractional ablation, Tribella refreshes your complexion in three ways simultaneously. Dr. Ryan Krch is highly skilled in Venus Versa technology and can perform the Tribella combination treatment to address all types of complexion and skin imperfections. For the ultimate skin rejuvenation, Dr. Ryan combines the following treatments into one remarkable Tribella treatment:
• IPL photofacial technology, which can reduce sun and environmental damage, age spots, and more. It also works with your skin to stimulate your body's natural collagen production.
• RF heat delivery to multiple layers of tissue simultaneously to improve blood flow and stimulate your body's natural collagen and elastin.
• Nanofractional ablation, which utilizes micro-pins to create micro-traumas deep within the tissue. As the micro-traumas heal, fine lines and scarring are reduced, creating tighter, firmer skin.
Once Tribella has been performed, Dr. Ryan adds the finishing touch with platelet-rich plasma (PRP) therapy. PRP therapy can improve volume in the mid- and lower-face (lips, tear troughs, and cheeks), significantly reducing the look of lines and wrinkles and refreshing your appearance. PRP also boosts your body's collagen and assists in the overall healing process.
If you would like to learn more about Tribella skin rejuvenation, contact Dr. Ryan at Krch AESTHETIC MEDICINE in Phoenix, AZ to schedule a consult.
Men and women who experience multiple types of complexion imperfections but want gradual, natural-looking results instead of instant, obvious changes are the best candidates for Tribella skin rejuvenation. Due to its triple-treatment nature, Tribella can benefit those with dynamic wrinkles, volume loss, elasticity loss, sun damage, age spots, spider veins, scars, rough texture – or combinations of any of the above. IPL and nanofractional ablation are safe for essentially anyone; however, if you have anemia or a blood disorder, talk to Dr. Ryan about whether PRP therapy is right for you.
Your Tribella skin rejuvenation treatment will be performed in one of Krch AESTHETIC MEDICINE's private rooms. Depending on the level of treatment and number of treatment areas, your session could last from one to two hours. Your skin will be cleansed before treatment, and you'll be given shields for your eyes. You may be given a topical numbing cream or serum for your treatment areas as well. Dr. Ryan will perform each step of the treatment one at a time, with about 10 minutes between each step.
First, he will treat your skin with the IPL photofacial technology. Next, he will go over the treatment areas with the RF applicator. After your RF treatment, he will perform the nanofractional ablation. Finally, he will complete your ultimate rejuvenation with your PRP injections. Each of these innovative treatments is designed to create continuous, cumulative effects as your skin heals and your collagen and elastin are stimulated and regenerated.
Because Tribella combines three treatments, the downtime is longer than any of the three treatments performed alone. You can expect a downtime of about a week. You'll probably feel like you have a minor to strong sunburn, and your skin will likely appear red or pink for several days. You'll need to skip your makeup, lotions, etc., for a few days (Dr. Ryan will discuss this with you for your specific case). However, you will definitely need to use your sunscreen once you are given the okay to apply lotions to your skin again, which is usually about 2 days after your skin has fully healed. You may see some results after your skin has completely healed from your first session, but at least three sessions are recommended to get the optimum outcome. Most patients report having better tone, elasticity, and texture and overall radiant complexions as their final results.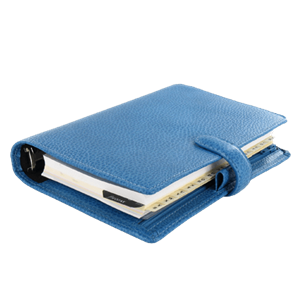 Plan Your Procedure
Average Cost

$3,240

-

$3,645

Recovery Time

24 – 48 Hours

Average Procedure Time

1.5 – 2.5 Hours

Post-op Follow-up

3 – 4 Weeks

Procedure Recovery Location

Outpatient
Contact Us
frequently asked questions
How much does Tribella cost?
Because Dr. Ryan creates specific treatment plans for each patient based on the number and size of the treatment areas, the cost of Tribella is different for everyone. During your first consultation, Dr. Ryan will listen to your cosmetic goals, examine the areas you wish to treat, and discuss cost with you based on that.
Is Tribella right for my skin?
Tribella is designed to simultaneously address the texture, tone, and elasticity of skin. For age-related skin concerns, such as wrinkles and loss of firmness and volume, plus other issues like sun damage, acne scars, or hyperpigmentation, Tribella is a great solution.
Some people do have issues that could prevent the safe use of the Tribella treatment. For example, excessive tanning (both current or past), silicone or metal implants in the area you want treated, active skin diseases or disorders, or any light- or heat-aggravated diseases. Mention any of these issues to Dr. Ryan at your first consultation.
How many Tribella treatments are required to see results?
Dr. Ryan typically suggests 3 – 4 sessions, about 4 – 5 weeks apart, to obtain your best personal results. This number will be estimated at your initial consultation, but it might change based on how you are healing and progressing at your follow-up appointments. Once you are finished with your full treatment plan, you will be able to see some signs of improvement. However, your ultimate outcome will likely be seen about three months after the end of your treatment plan.
Are Tribella results permanent?
The results of the Tribella treatment can last approximately 6 months, depending on the pre-treatment condition of your skin, how your skin tends to heal, and how well you follow your aftercare instructions. Each element of the Tribella treatment is designed to stimulate collagen and elastin generation, so while your results may not be "permanent," they are cumulative and should continue to improve over time.
Does Tribella hurt?
Because Tribella involves three treatments, each step causes different sensations. Some patients report a painless experience, while others report only minor pain or discomfort. Of the three treatments, the one most likely to be uncomfortable is the nanofractional ablation step. This is because your skin will already be sensitive from the previous steps. Talk to Dr. Ryan at your consultation if you are concerned about experiencing discomfort during your Tribella treatment.
Related Procedures
Ultimate skin rejuvenation
Dr. Ryan Krch at Krch AESTHETIC MEDICINE in Phoenix, AZ is passionate about helping patients revitalize their complexions with synergistic treatments, like Tribella skin rejuvenation. If you are interested in a natural-looking solution that addresses skin tone, texture, and elasticity, contact us to schedule a consultation.