Hair loss, while common, can be a big concern. If nonsurgical treatments aren't enough to slow or stop your hair loss, it might be time to consider transplants. Dr. Ryan Krch N.M.D. performs NeoGraft Follicular Unit Extraction (FUE) for Phoenix, AZ patients who want thicker, fuller hair. In addition to Dr. Krch, Kathie Downie Bogle also consults with patients on Neograft. She has an extensive background in men's hair. Kathie draws hairlines and makes hair placement recommendations to balance or accentuate facial features to ensure your appearance is perfect after the Neograft procedure..A NeoGraft FUE is one of the most advanced minimally invasive hair transplant procedures. NeoGraft allows precise placement of hair follicles. During this procedure, surgeon skill and technology work together to select the best donor follicles from the back of your head and then implants them where they are needed. Dr. Ryan uses NeoGraft technology to carefully remove and replace each follicle graft so your results seem and feel natural.
Dr. Ryan also offers his "Ultimate Hair Restoration" procedure, which combines the FUE with PRP (platelet-rich plasma) treatments. Adding PRP to the procedure can help promote scalp recovery, grow some new hair, and could increase the number of viable transplanted follicles. If you have thinning hair or bald spots, schedule a consultation at Krch AESTHETIC MEDICINE to learn more about an FUE hair procedure or the Ultimate Hair Restoration.
You may be a candidate for FUE if you have large patches of thinning hair or bald spots. You may have tried nonsurgical techniques like shampoos, topical medications, PRP (platelet-rich plasma), or laser therapy. While these treatments might help slow or prevent hair loss, they may not be able to correct advanced hair loss on their own. FUE can be carried out on most hair textures, conditions, and colors. During your consultation, Dr. Ryan will rate your hair and scalp to determine if you have enough donor follicles to accomplish your hair goals.
Your FUE procedure will be performed in our Phoenix, AZ office using a local anesthesia to numb your scalp. During your consultation, Dr. Ryan will talk to you about what to expect during your FUE procedure, including how long it will take. While he and his team works, you will be able to relax and watch TV or listen to music.
The donor follicles will normally come from the back of your head, as this is an area where hair growth is constant. For medium to large grafts, the back and sides of your scalp may need to be shaved. For smaller cases (less than 1,000 – 1,200 grafts), you may only need to get a small area of hair shaved. The donor hair is removed in follicular units, typically about 1 – 4 hairs. The hair removal process is randomized so the hair near the extracted grafts will grow back and then cover the extracted follicles. The transplanted area will be created by Dr. Ryan based on the angle, depth, orientation, and density of your scalp to make natural-looking results.
After the procedure, you will be able to resume normal activities. Dr. Ryan will go over your recovery instructions, including how to take care of your hair and when to schedule follow-up appointments. You may have some redness or inflammation in the donor and transplant sites for a few days. Small scabs around the transplanted follicles can ordinarily be expected for 7 – 10 days. Several weeks after the procedure, the transplanted follicles will transition through the resting phase of hair growth. This normally lasts for 6 months and then the newly placed follicles will have started growing hair. It should take about 6 – 8 months for your final results to be visible. At this point, your hair looks thicker and fuller. To maintain your new results, you may talk to Dr. Ryan about utilizing nonsurgical treatments, like topical medications and PRP therapy.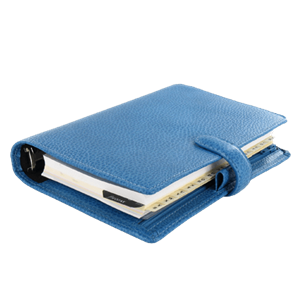 Plan Your Procedure
Average Cost

$5,000

-

$15,000

Recovery Time

5 – 7 Days

Average Procedure Time

5 – 7 Hours

Post-op Follow-up

0 – 1 Year

Procedure Recovery Location

Outpatient
Contact Us
Frequently asked questions
How much does the NeoGraft FUE cost?
Each patient who undergoes FUE requires a uniquely designed treatment plan. Dr. Ryan needs to examine your hair to determine the amount of time and the number of sessions of FUE you may require for the outcome you desire. The cost of your FUE will be determined by these factors, and then we can discuss payment options.
How is NeoGraft better than manual FUE?
NeoGraft is a pneumatic system that removes each graft especially smoothly. The removals move much more quickly and are also more accurate. This reduces the risk of damaging the graft, allows quicker re-implantation, and reduces the number of necessary sessions.
How much hair is required for a transplant?
Because it is a transplant procedure, some hair is definitely necessary. Those with slight to partial hair loss are great candidates for any FUE procedure. Dr. Ryan will have to remove follicles from one area to place them in another, so you will need ample follicles in the harvesting area.
Am I a candidate?
To be a good candidate for FUE, you will need to have sufficient donor hair (follicles in the harvesting area). During a consultation at Krch AESTHETIC MEDICINE, Dr. Ryan will examine your hair and scalp to determine whether FUE is right for you.
Does NeoGraft FUE require any topical medications or chemicals?
NeoGraft FUE hair restoration is a very natural treatment. You will not be required to use any topical treatments, like medical creams or shampoos. The extremely low-maintenance nature of this treatment is one of its major benefits.
Though hair loss is normal, it can cause anxiety or lowered self-confidence. If you are interested in a long-lasting hair restoration option, schedule a consultation with Dr. Ryan at his office in Phoenix, AZ to learn more about Follicular Unit Extraction (FUE). The state-of-the-art NeoGraft FUE treatment at Krch AESTHETIC MEDICINE can help you get fuller, thicker hair.
Related Procedures