Hair loss is a big concern. If nonsurgical treatments like foams and lasers aren't enough to slow or stop your hair loss, it is time to consider transplants. Dr. Ryan Krch N.M.D. performs NeoGraft Follicular Unit Extraction (FUE) hair restoration for Phoenix, AZ patients who want thicker, fuller hair, and more youthful hairlines.
A NeoGraft FUE is one of the most advanced minimally invasive hair transplant procedures. NeoGraft allows precise placement of hair follicles. During this procedure, surgeon skill and technology work together to select the best donor follicles and implants them to create a dense new hairline. Dr. Ryan, NeoGraft technology, and his highly experienced NeoGraft team with 5-10 years of experience harvest and place each hair follicle graft so your results look and feel natural.
In our convenient North Central Phoenix location, we are doing 3 things that provide better outcomes than other hair transplant practices:
We coordinate with Kathie Downie Bogle, owner of Athleticuts and with decades of experience in men and women's hairstyles. We wanted to add a very critical artistic and practical advantage to our hair transformation process not provided by the other hair replacement procedures. We want to do more than just add hair, we are creating hairlines and density that compliment your facial features and make styling easier. We deliver art, form, and function. Kathie consults before the procedure and gives aesthetic direction during your procedure.

Dr. Ryan also includes PRP (platelet-rich plasma) treatments with every FUE hair transplant PRP for the scalp decreases recovery time and increases-potential for new hair growth. Hair follicles are harvested and then placed. Not all the newly placed follicles survive. This is referred to as viability. The higher the viability, the better. The hair transplant industry standard is about 85%. So, if a clinic placed 1000 hair follicles, they would expect 850 would survive. With PRP, we are seeing close to 100% viability! We want all the follicles you pay for to survive. So, we include several sessions of PRP.

There must be a strategy to protect future hair loss. If the factors that created your hair loss are not addressed, you will have future loss issues. There are several prescription options we provide to ensure your lasting results. Like Kathie and the PRP, this prescription help is also included in our prices. You are making an investment in your hair, we want to script powerful but inexpensive approaches to keep your great results for a long time.
If you have thinning hair, a receding hairline, or bald spots, schedule a free consultation at Krch AESTHETIC MEDICINE to learn more about FUE hair procedures PRP, and the Ultimate Hair Restoration.
IDEAL Candidates for Hair Restoration
You may be a candidate for FUE if you have patches of thinning hair, a receding hairline, or bald spots. You may have tried nonsurgical techniques like shampoos, topical medications, foams, or laser therapy. While these treatments might help slow or prevent hair loss, they cannot correct advanced hair loss. FUE works with all hair textures, conditions, and colors. During your consultation, Dr. Ryan will examine your hair and scalp to determine if there are adequate donor follicles and to accomplish your hair goals. We even have amazing results with patients with limited follicles or budgets.
We encourage younger patients with early onset hair loss to come see us. It is easier and less expensive to get hair loss under control or to correct it if you are young. About half of our patients are 18-29 years old.
Hair Restoration Surgical Technique
Dr. Ryan Krch, N.M.D. provides a comprehensive free consult to let you know about the procedure, view videos of the procedure, show before and after photos, examine you to see if you are a good candidate, and discuss your concerns and how best to approach those. He also provides a lot of personal insight since he had the procedure done by his staff in October of 2019.
We do not sell procedures. We make sure we understand your goals and develop an appropriate plan for you. Our work is a collaboration with you, Dr. Ryan, and the NeoGraft team.
Your FUE procedure will be performed in our Phoenix, AZ clinic. During your consultation, Dr. Ryan will tell you what to expect during your hair restoration procedure and answer any questions or address any concerns you have. Procedures take some time and you will want to block out an entire day. We will provide some healthy lunch options. You are awake during the entire procedure and can get up and move around at any time. While Dr. Ryan and his team work, you will be able to relax and watch TV or listen to music.
We begin by using local anesthesia to numb your scalp in the donor area. We are very concerned about your comfort throughout the procedure and frequently ask patients about their comfort.
The donor follicles will normally come from the back and sides of your head. These follicles are the most resistant to the hormones that attack hair follicles and should provide you with many years if not decades of healthy hair.
To harvest viable hair follicles, we must know the angle of the hair follicle. A short hair shaft allows us to see this and so it is necessary to shave the donor area. We randomly harvest follicles so as the donor area grows back it looks fully grown. The donor area heals very fast, typically in 1-3 days.
The transplanted area will be created by Dr. Ryan, the lead NeoGraft team member, and Kathie, our hairstyle specialist. The area will be based on the goals you expressed to us and the expertise of this highly qualified team. Hair implantation goes quickly with typically 2 people implanting your new hair and creating your new density and hairline.
Activity is restricted for the first 48 hours after the procedure. There are some restrictions on exercise and strenuous work for 2 weeks. This is an important period when the newly placed follicles are vulnerable, and we provide you the information and support to make sure they thrive. Contact us if you would like a copy of our post-procedural handout. We have several follow-ups after your procedure to make sure things are progressing and to provide your PRP.
Hair Restoration Expectations
After the procedure, you will be able to resume normal activities. Dr. Ryan will go over your recovery instructions, including how to take care of your hair and when to schedule follow-up appointments. You may have some redness or inflammation in the donor and transplant sites for a few days. Small scabs around the transplanted follicles can ordinarily be expected for 7 – 10 days. Several weeks after the procedure, the transplanted follicles will transition through the resting phase of hair growth. This normally lasts for 6 months and then the newly placed follicles will have started growing hair. It should take about 6 – 8 months for your final results to be visible. At this point, your hair looks thicker and fuller. To maintain your new results, you may talk to Dr. Ryan about utilizing nonsurgical treatments, like topical medications and PRP therapy.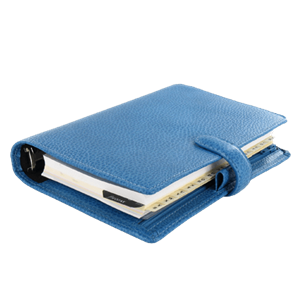 Plan Your Procedure
Average Cost

$5,000

-

$15,000

Recovery Time

5 – 7 Days

Average Procedure Time

5 – 7 Hours

Post-op Follow-up

0 – 1 Year

Procedure Recovery Location

Outpatient
Contact Us
How much does the NeoGraft FUE cost?
Each patient who undergoes FUE requires a uniquely designed treatment plan. Dr. Ryan needs to examine your hair to determine the amount of time and the number of sessions of FUE you may require for the outcome you desire. The cost of your FUE will be determined by these factors, and then we can discuss payment options.
How is NeoGraft better than manual FUE?
NeoGraft is a pneumatic system that removes each graft especially smoothly. The removals move quickly and are also more accurate. This reduces the risk of damaging the graft, allows quicker re-implantation, and reduces the number of necessary sessions.
How much hair is required for a transplant?
Because it is a transplant procedure, some hair is definitely necessary. Those with slight to partial hair loss are great candidates for an FUE procedure. Dr. Ryan will have to remove follicles from one area to place them in another, so you will need ample follicles in the harvesting area.
Am I a candidate?
To be a good candidate for FUE, you will need to have sufficient donor hair (follicles in the harvesting area). During a consultation at Krch AESTHETIC MEDICINE, Dr. Ryan will examine your hair and scalp to determine whether FUE is right for you.
Does NeoGraft FUE require any topical medications or chemicals?
NeoGraft FUE hair restoration is a very natural treatment. You will not be required to use any topical treatments, like medical creams or shampoos. The extremely low-maintenance nature of this treatment is one of its major benefits.
thicker, fuller hair with Hair Restoration
Though hair loss is normal, it can cause anxiety or lowered self-confidence. If you are interested in a long-lasting hair restoration option, schedule a consultation with Dr. Ryan at his office in Phoenix, AZ to learn more about Follicular Unit Extraction (FUE). The state-of-the-art NeoGraft FUE treatment at Krch AESTHETIC MEDICINE can help you get fuller, thicker hair.
Related Procedures
Related Posts